Are you an entrepreneur with an idea or do you have a concept translated into something tangible that you want to market? If this is the case, you can protect your creations by applying for intellectual property rights (IP rights). There are different types of intellectual property rights which you can use, either use separately or in combination. The choice you make eventually depends on various factors.
Once you have given your idea a tangible form, you can look into which IP rights suits you and which you can use to protect your product. Various products can be created and each can be protected in its own way.
Why is intellectual property important for you?
Knowing the essentials about intellectual property can make the difference between a successful and a less successful company. 
That is why it is important to know:
Which IP rights are available;
Which rights you have;
Which scope of protection different IP rights offer;
Whether you need to register to enjoy the right or whether protection is automatic.
Before registering the name of your business, you probably checked the Business Register at the Chamber of Commerce to make sure that no one else had previously registered it, but you may have overlooked to check the official Trademarks Register. By not doing so, you run the risk that someone who has registered the name as a trademark will confront you at some point, leaving you unable to use the name any longer. If this is the case, you would be faced with the unexpected cost of changing your company name (on your website), logo's, brochures, social media and stationery, for example.
What are the various Intellectual Property Rights?
There are different types of intellectual property rights, and other rights that are very similar, that can be harnessed to protect your tangible work. Some rights arise automatically while other rights need to be registered in order to secure them. Different conditions apply to be eligible for different rights.
IP at work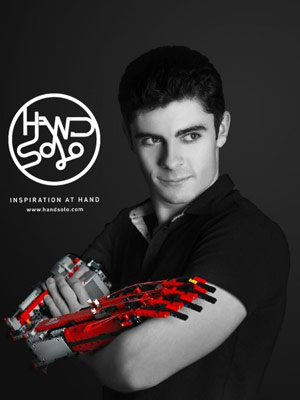 David Aguilar has produced five models of LEGO® prosthetics, under his HandSolo brand.
(Photo: Courtesy of HandSolo, source wipo.int) 
Read about the young inventor who built his own prosthetic arm with LEGO®
Read the article here.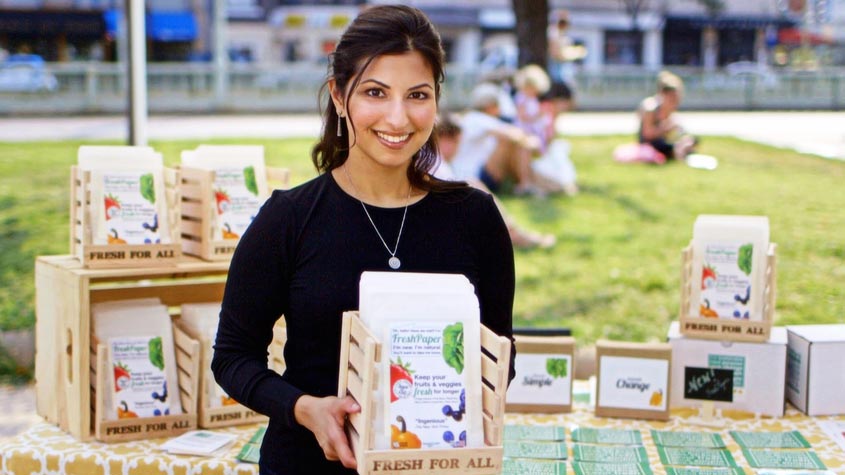 Read about Kavita Shukla, founder and CEO of The FRESHGLOW Co., who holds four U.S. patents and is a recipient of the biennial INDEX Design to Improve Life Award, the world's largest prize for design. 
(Photo: Courtesy of USPTO, source wipo.int)
Read the article here.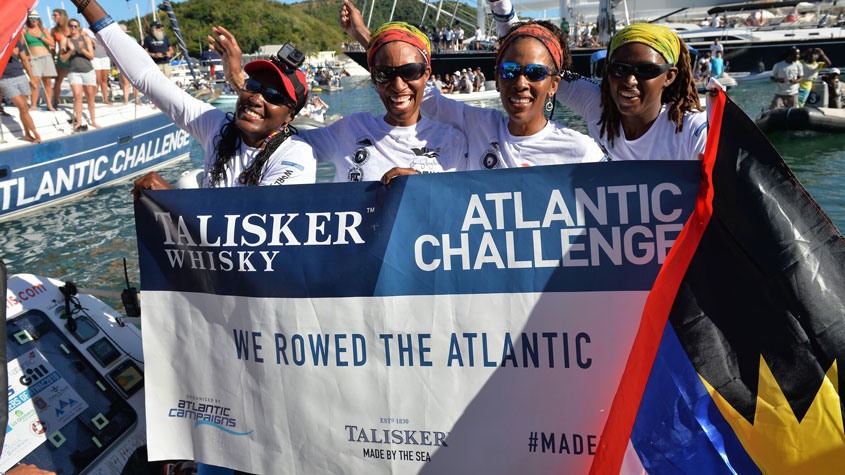 Read about the the first all-female Caribbean team, "Team Antigua Island Girls" who made history by rowing across the Atlantic, in January 2019 as they entered Nelson's Dockyard English Harbour in Antigua. They are the first all-female Caribbean team to complete the grueling Talisker Whiskey Atlantic Challenge and the first all-black team to row across the Atlantic.
(Photo: Ted Martin, source wipo.int)
Read the article here.
Mapping your intellectual property
Do you have a new company, a new product or a new idea? If so, intellectual property is relevant for you. The downloadable checklist below provides you with information about the various types of intellectual property.
Answer the questions and see which rights apply to your situation.
The checklist is an interactive pdf. Click on the underlined words for extra information.
What are Counterfeit goods/replica's ?
Counterfeiting is the manufacturing, import, export, distribution, and sale of consumer goods that are not genuine but are designed and branded to look identical to the authentic products in order to deceive consumers into believing that they are authentic.
Summarized: Counterfeit goods are copies of branded goods that are manufactured and/or sold without approval from the brand owner. The legal term for this is intellectual property fraud. It is against the law to sell such goods and it can result in either a civil and/or a criminal offence.
Dangers of counterfeit goods
The production and trafficking of counterfeit goods poses a health and safety threat to consumers. Besides posing a threat to public health, counterfeit goods do impact the economic growth of legitimate businesses and consumers through, for example, loss of revenue, replacement costs and down time. Counterfeit products do not only attack the name and value of a (known) business, they can also cause serious harm with fatal consequences for the buyer (who is often unaware).
Counterfeit lithium-ion batteries for phones or laptops, pose significant risk of extreme heat, self-ignition, and explosion.
Counterfeit auto breaks or airbags and their components can cause severe malfunctions ranging from non-/malfunctioning breaks, non-deployment of airbags, to explosion of metal shrapnel during deployment in a crash.
Counterfeit prescription drugs may not contain the necessary ingredient(s) needed or could lead to severe (allergic) reactions.
Counterfeit cosmetics can cause severe skin reaction and/or other health conditions.
Some of the most dangerous counterfeit products involve electronics, safety equipment, automotive parts, prescription drugs, perfume, make up etc. 
---

How to recognize counterfeit goods?
By paying attention to certain details, you can reduce the risk of buying counterfeit products.

A few key examples to take into consideration when buying products:
Price is too good to be true
If the products of a well-known, expensive brand are being sold for a far lesser price than for what it normally is worth, there could be something illicit going on.  This is certainly the case if other sellers are charging a much higher price for the same product.
An untrusted and/or dubious website
Before making a purchase on a website you don't recognize, paste the web address into a domain checking tool to find out where the seller or company is located. If the address is not listed or has been left out, that should raise suspicion. If the website has any grammatical or spelling errors, that too should sound alarm bells, especially if there are any errors in the website URL or the product information. Often the people behind these fraudulent sites don't pay attention to the details or may try to deceive buyers by changing the spelling of a well-known brand or shop and including it in the website address.
Quality
The finishing of counterfeit products is often sloppy. Pay attention to the details of the brand/logo.
Item description
The item description is an area fraudsters often neglect. Buyers should always check the product description, especially in instances where they are uncertain or sceptical of a seller or website. Perhaps the item has a significant discount, or the seller is based in one of the main counterfeit-producing countries as mentioned above. Carefully analyzing the product description of the fraudulent product and cross-referencing it with the legitimate product can reveal inconsistencies or a complete lack of certain information. 
Safe payment
Always pay via a secure page. You should see the padlock or key logo and an URL that starts with https.
---
What legal actions can be taken?
Civil proceedings
The trademark holder (brand owner) can start proceedings against the infringer selling replica's/counterfeit goods of their brand pursuant to article 23 and 24 of the trademark ordinance and article 6:162 of our Civil Code:
Criminal proceedings
An individual or business selling replica's/counterfeit goods can be prosecuted for criminal charges pursuant to article 2:324  of the Sint Maarten penal code:
For more information and legislation regarding the consequences of selling replica's/counterfeit goods we kindly refer you to the
For more information about the legal effects of selling replica's you may seek legal assistance from a trademark representative.
 Where possible, only buy directly from a brand's website as this will ensure security and quality of the product.