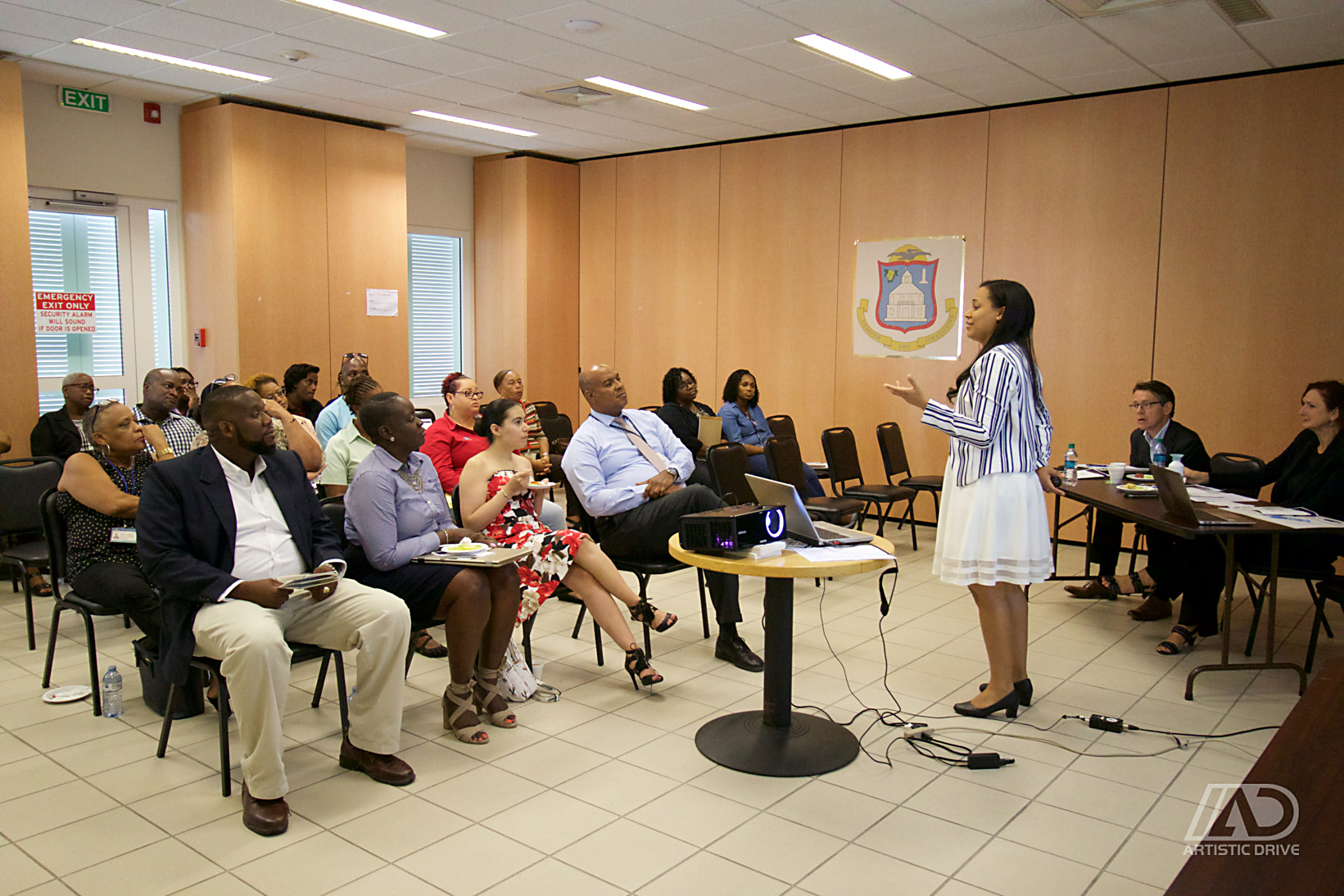 The Bureau for Intellectual Property (BIP SXM) kicked off the first in a series of workshops for the Ministries within Government with the Ministry of Tourism, Economic Affairs, Transport and Telecommunication (TEATT) in October. BIP SXM collaborated with the Patent Office, subdivision of the Netherlands Enterprise Agency (NEA) for this Intellectual Property (IP) workshop.
BIP SXM registers trademarks and provides information about other areas of IP, such as patents and copyrights, to the public. The Patent office is the office responsible in the Kingdom of the Netherlands, including Sint Maarten, for the registration of patents.
The objective of the IP workshops is to inform the Ministries of the tasks and responsibilities of BIP SXM and seek ways to work together to create more IP awareness on Sint Maarten. 
BIP SXM held an afternoon session and covered topics such as trademarks, copyrights and services rendered by BIP SXM. Those in attendance included the Secretary General, Mr. Miguel de Weever, civil servants and Board members of the Chamber of Commerce & Industry.

Representatives of the NEA, Mrs. Greta van Bemmelen (Patent Knowledge and Awareness Manager) and Mr. Hans Helsloot (Senior IP Advisor), from the Netherlands, also gave a presentation on patents and their applicability in the Dutch Kingdom which includes Sint Maarten. Besides the workshop for the Ministry of TEATT, the representatives of the NEA and BIP SXM had internal IP sessions and discussed IP rules and regulations on Sint Maarten and within the Kingdom. BIP SXM together with NEA will continue to increase its patent knowledge to better assist the public of Sint Maarten.
The Director of BIP SXM, Mrs. Vincentia Rosen-Sandiford, would like to once again thank the NEA and the Secretary General of TEATT for their collaboration. As a result of the workshop future possibilities to create more IP awareness on Sint Maarten were discussed with those present and will be worked on in the new year.
For more information about BIP SXM and intellectual property rights on Sint Maarten visit our website: www.bip.sx.
For more information about Patents visit: 
https://english.rvo.nl/…/innovative…/patents-other-ip-rights