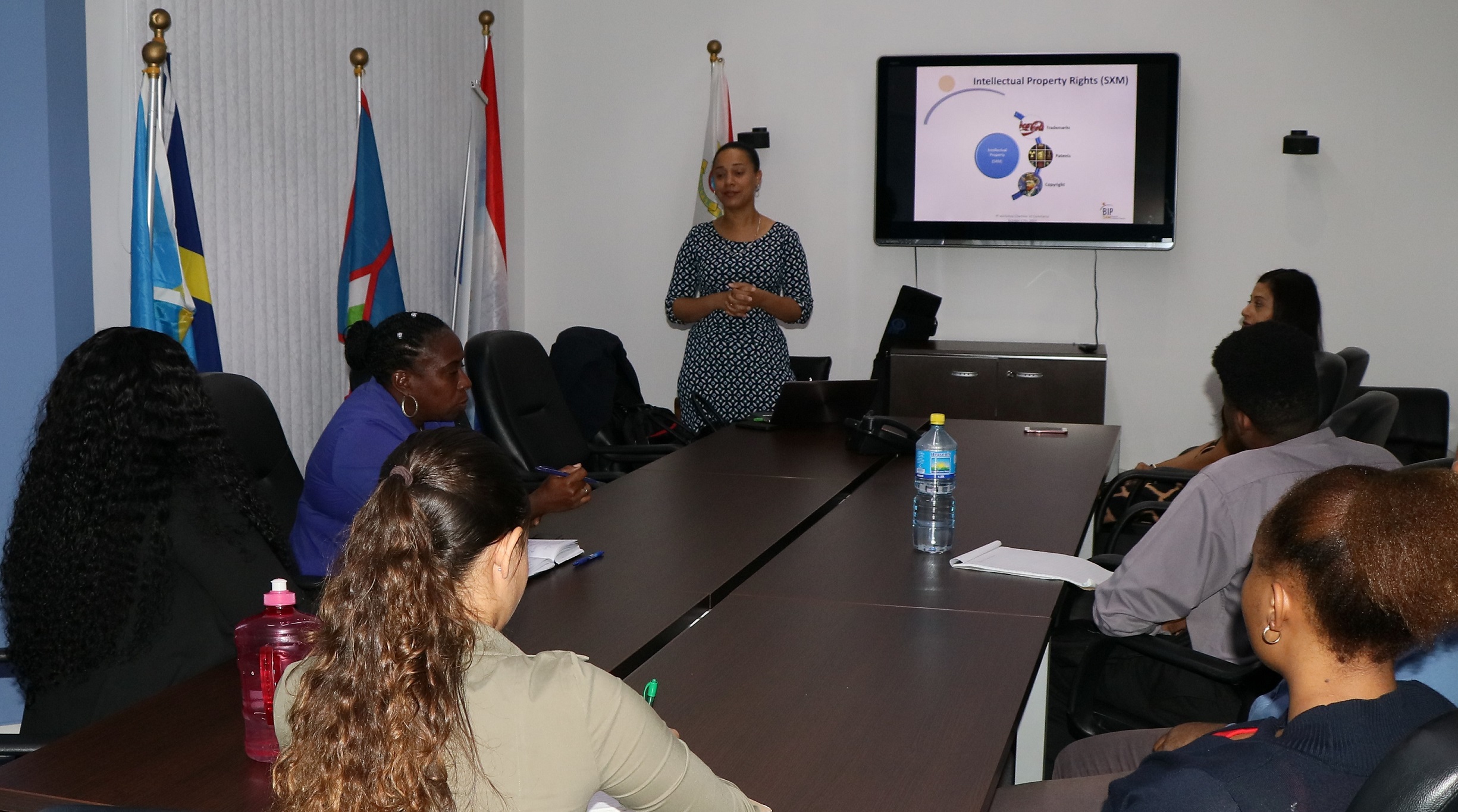 The Bureau for Intellectual Property (BIP SXM) held a workshop, at the Chamber of Commerce & Industry (C.O.C.I.), on Intellectual Property (IP) rights. The objective of BIP SXM is to work closer together with C.O.C.I to create more IP awareness for businessowners and entrepreneurs on Sint Maarten.
A general presentation was given by the Director, Mrs. Vincentia Rosen-Sandiford, to C.O.C.I's staff. Topics such as trademarks, copyrights and the tasks, responsibilities and services rendered by BIP SXM were discussed. Staff members of the C.O.C.I. were actively engaged and enthusiastic to increase their knowledge of IP as they encounter entrepreneurs daily.
IP is an essential business tool but often an untapped source for economic prosperity. By increasing IP awareness BIP SXM hopes that businesses on Sint Maarten tap into the use and benefits of IP.
It goes without saying that sharing this information with entrepreneurs at the start of their entrepreneurship, where one registers their business, at C.O.C.I. will be valuable.  
The Bureau intends to meet with the C.O.C.I. again to provide a more in-depth IP workshop for the staff and looks forward to partnering with C.O.C.I in the 2020 'Grow your business training courses for entrepreneurs', says the Director.
BIP SXM is the official body that is responsible for the execution of the Trademark ordinance and delegated laws as well as providing information about other areas of intellectual property to the public, such as patents and copyrights. More information about BIP SXM and intellectual property rights on Sint Maarten can be found on the website of BIP SXM: www.bip.sx and on social media (Facebook and LinkedIn).