The Bureau for Intellectual Property including its Supervisory Board had an introductory meeting with Minister Johnson on Monday July 30th, 2018.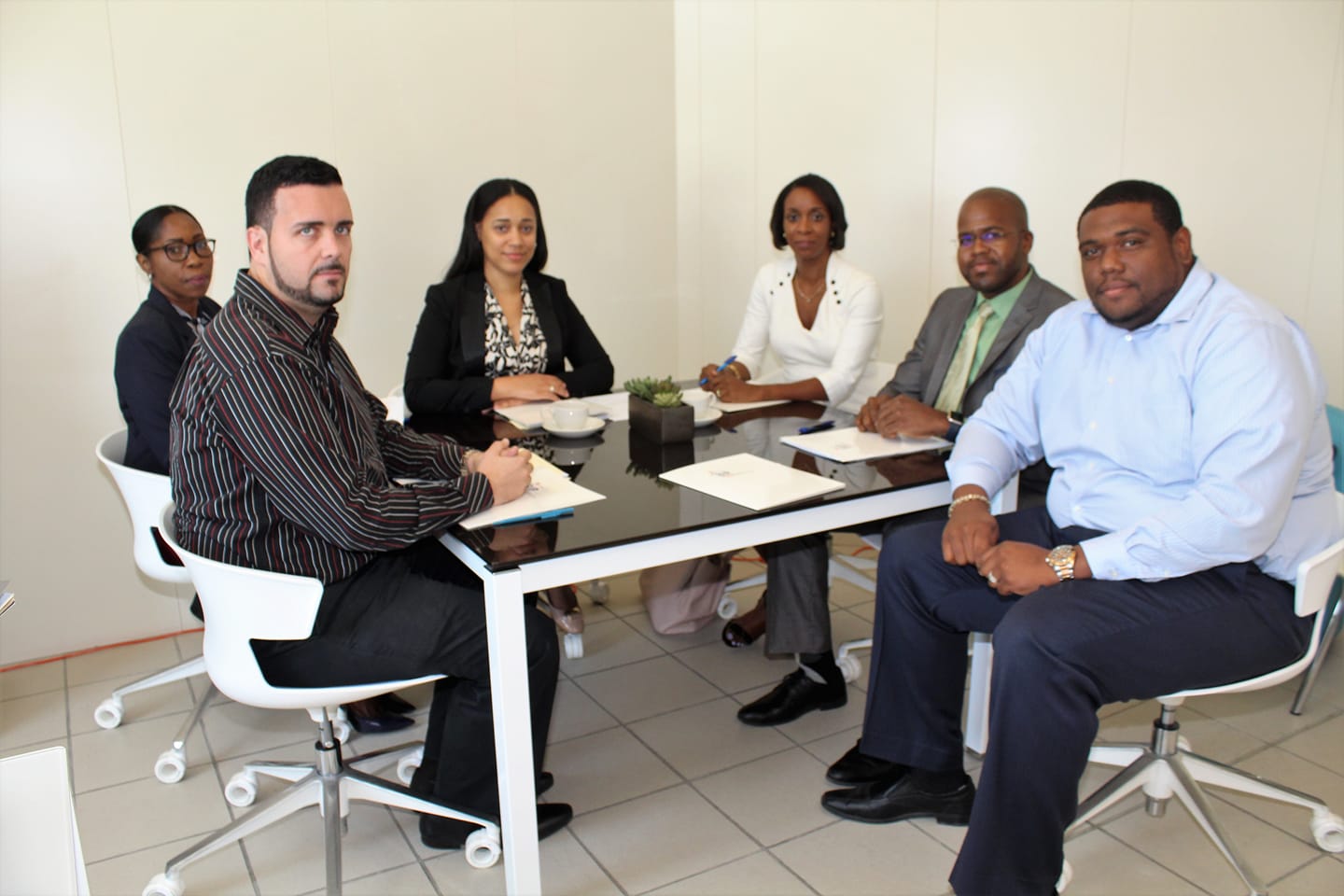 Picture from left to right: Minister Stuart Johnson, Glennis Vlaun (Vice-Chair Supervisory Board), Vincentia Rosen-Sandiford (Director), Melinda Hoeve (Chair Supervisory Board), Ahmed Bell (Member Supervisory Board) and Otmar Jonis (Policy Advisor Cabinet TEATT).
The Director gave a brief presentation on the inner workings of the Bureau. Subject matters such as the history of the Bureau, it's working relationship with the Benelux Office for Intellectual Property and services rendered by the Bureau were highlighted. In addition, the Bureau's results and plans were discussed.
Intellectual property services of the Bureau in a broad sense include mainly the registration of national and international trademarks, recordal of ideas, concepts and creations etc. in an i-Envelope, patent registrations via the Patent Bureau in the Netherlands and in general providing information on intellectual property rights, for example copyright.
The Bureau looks back on a meaningful meeting and looks forward to a pleasant cooperation!