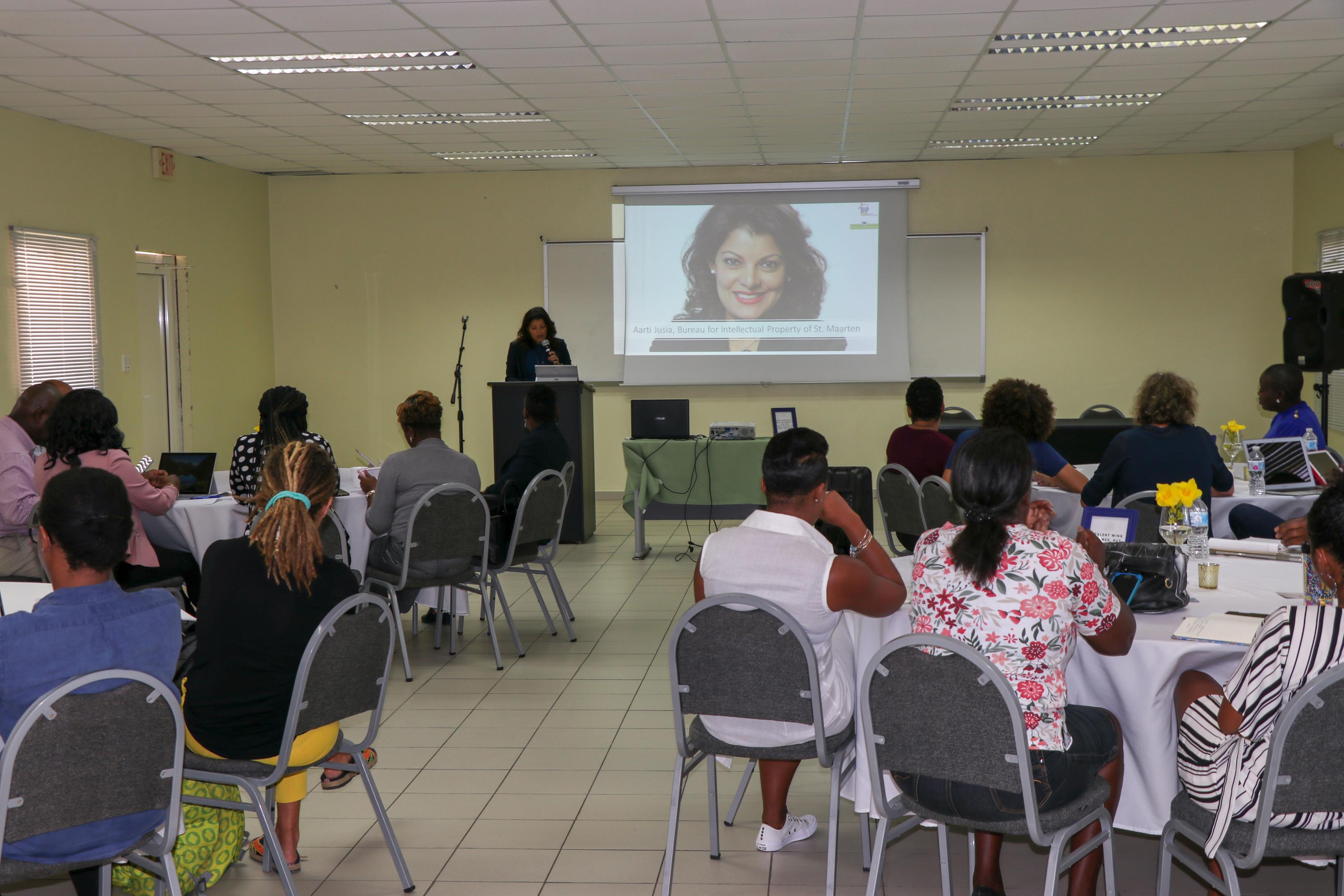 The Bureau for Intellectual Property (BIP SXM) partnered with the PWR Agency whom hosted the IMPACT 2019 workshop, on July 20th, 2019. The collaborating organizations were NPower, the Sint Maarten Development Fund (SMDF) and the Anguilla Youth Business Foundation and 4C Foundation.
The IMPACT 2019 conference was Sint Maarten's first European Social Economy Regions (ESER) Conference with its primary focus on executives of nonprofit organizations and social entrepreneurs. ESER representative Mr. Karel Vanderpoorten in his keynote presentation, talked about how this particular group can effectively increase impact, and creatively finance their organizations or programs.
Some of the topics discussed were intellectual property (IP), social economy, social business models, innovative finance, strategic cooperation, social innovation, digitization and more.
The main focus of BIP SXM at this event was to help create more awareness about IP rights to the entrepreneurs on Sint Maarten and the Caribbean region.
A presentation was given by the Deputy Director, Mrs. Aarti Jusia-Ramdihal of BIP SXM, where she touched base on several topics, such as the tasks, responsibilities and other services rendered by BIP SXM. Mrs. Jusia-Ramdihal also discussed how it is best to implement an IP strategy before registration and the importance of the (moral) value of IP rights for non-profit organizations.
BIP SXM invited a guest speaker, attorney Mr. Kenneth Porter, from Law Firm SAGIS LP in Anguilla, who has an extensive legal background and is also a founding member of the Intellectual Property Caribbean Association (IPCA). Mr. Porter discussed different areas of Intellectual property as a tool for social innovation.