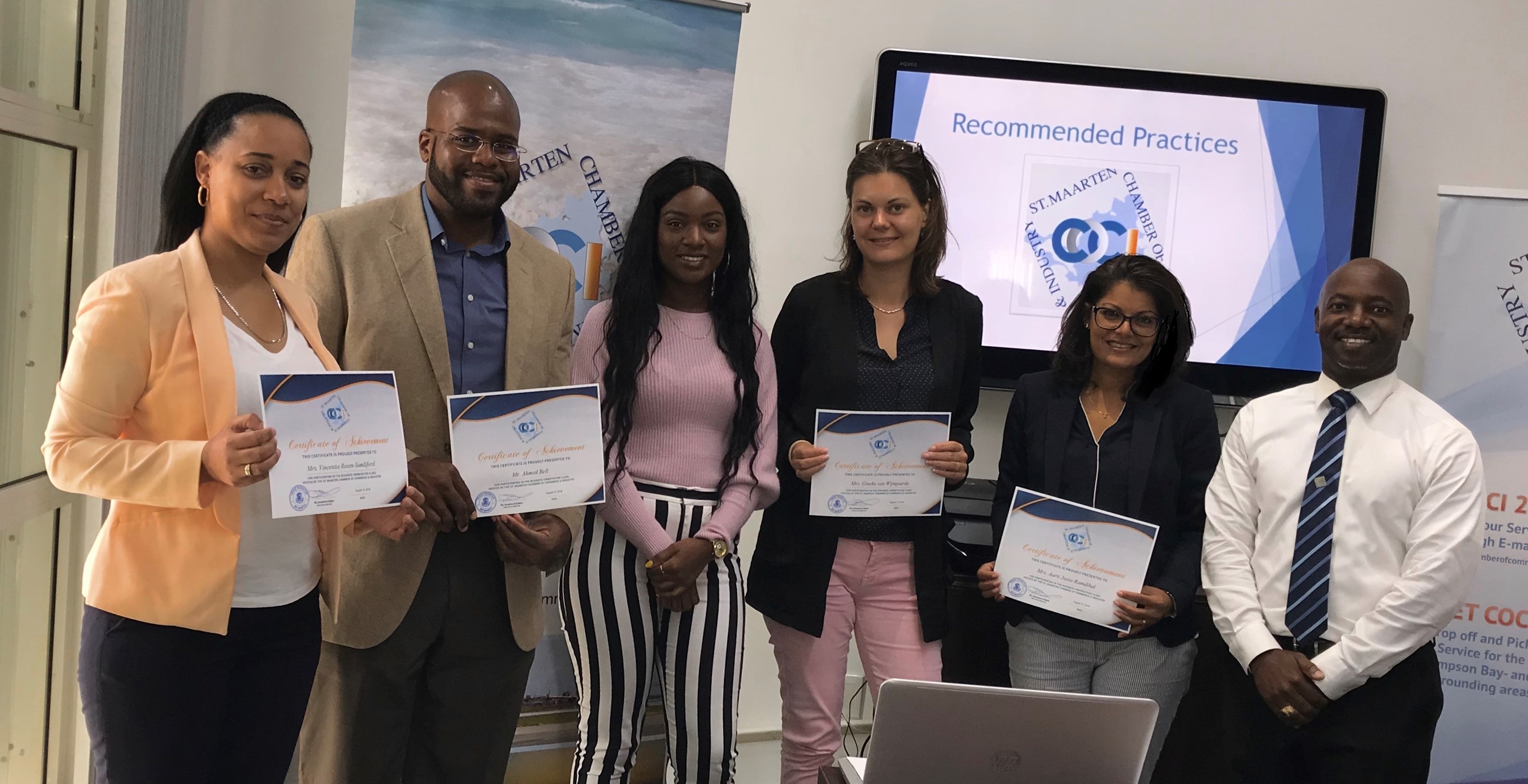 The Chamber of Commerce Sint Maarten (Chamber) has started an initiative for newly registered businesses called the 'business orientation'. With this project Chamber aims to assist entrepreneurs with basic know how's for doing business on Sint Maarten. 
The Director of Chamber, Mr. Baker, states: "At Chamber we want to do our part in building a sustainable future for Sint Maarten. The only way we can achieve that is by ensuring that businesses continue to operate past their startup phase. It usually takes 3 to 5 years to make a business profitable. Not knowing all the basic rules for registering a business on Sint Maarten can lead to non-compliance, not only at the tax administration but also at the USZV, the economic license department and the labour office etc, and shut down of one's business during the first years of operating. The objective of the business orientation is to direct entrepreneurs to the relevant offices in order to finalize the 'proper' set up of one's business and thus creating a more solid foundation for success."

On Monday August 13th, the Bureau for Intellectual Property (the Bureau) attended the business orientation at Chamber in order to gain more insight on the requirements for doing business on Sint Maarten. The Bureau plans to work together with Chamber to inform newly registered businesses about intellectual property rights. 

The Bureau is enthusiastic about the collaboration with Chamber. Although the business orientation mainly focuses on what you have to do as a business owner the Chamber also briefly addresses what you can do in order to create a thriving business. The Bureau's input in the business orientation will be an added value to what you can do with your business. 
The Director of the Bureau, Mrs. Rosen-Sandiford comments: "Besides a business plan, swot analysis and the use of marketing to promote goods and services, entrepreneurs can consider the use of intellectual property as a tool to create (more) wealth. One method is the development of one's brand and the subsequent or simultaneous registration of one's trademark. A well-crafted mark is often a decisive tool for the success of any business, especially for a Small & Medium Enterprise (SME) in the market place.''   
Intellectual property services of the Bureau in a broad sense include mainly the registration of national and international trademarks, recordal of ideas, concepts and creations in an i-Envelope, patent registrations via the Patent Bureau in the Netherlands and in general providing information on intellectual property rights, for example copyright.
Both Chamber and the Bureau are excited to add intellectual property rights to the information provided in the business orientation and welcome businesses to attend this orientation free of charge. 

For more information visit us at www.bip.sx and www.chamberofcommerce.sx