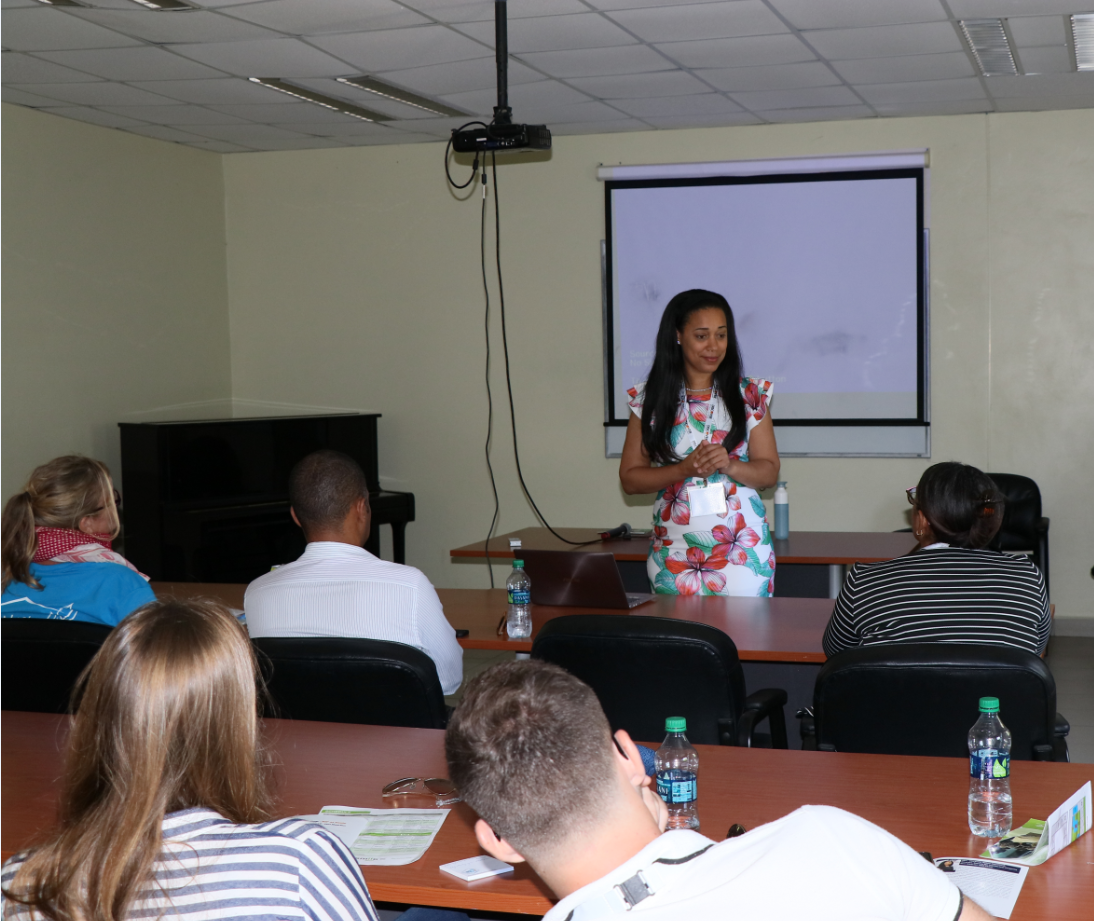 The Bureau for Intellectual Property (BIP SXM), in collaboration with the Patent Office, subdivision of the Netherlands Enterprise Agency (NEA) partnered for the Sint Maarten Innovation, Initiatives & Industries Link-Up Event (SMILE) 2019. This two-day event kicked off with a welcome reception followed by 29 masterclasses and workshops held on October 26th, 2019 at the University of Sint Maarten.
The Director, Mrs. Vincentia Rosen-Sandiford, also gave two workshops at SMILE. Attendees of the BIP presentations were informed of the services rendered by BIP SXM and Intellectual Property (IP) rights on Sint Maarten, with a focus on Trademarks and Copyright. Those attending ranged from business owners, to local artist and even some representing Sint Maarten's national trademarks.
Program booklets and IP brochures were provided in the exhibition room as well as in the presentation room. In addition, visitors had the opportunity to ask questions and obtain IP-related information from the BIP team during the event.
Representatives of the NEA, Mrs. Greta van Bemmelen (Patent Knowledge and Awareness Manager) and Mr. Hans Helsloot (Senior IP Advisor), from the Netherlands, also provided two workshops on Patents and their applicability in the Dutch Kingdom which includes Sint Maarten. Not only were visitors informed of Patents basics, but also fun facts were shared. How many Patents are valid in the Dutch Kingdom…curious? The answer is: roughly 200.000.
BIP SXM would like to once again thank the NEA for their collaboration at the SMILE event. With their assistance BIP SXM was able to create more awareness about IP rights to entrepreneurs on Sint Maarten. BIP SXM also would like to thank the SHTA for organizing this event, SMILE is a great initiative and BIP SXM looks forward to next years' event.
For more information about BIP SXM and intellectual property rights on Sint Maarten visit our website: www.bip.sx.
For more information about Patents in the Dutch Kingdom visit: https://english.rvo.nl/onderwerpen/innovative-enterprise/patents-other-ip-rights